Summer Concert Series | Maddie Leigh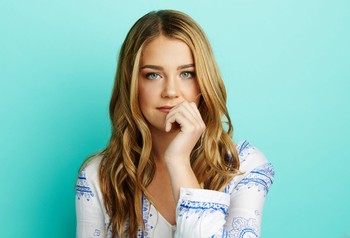 Join us for our kick-off to our 2019 Summer Concert Series. Back by popular demand, Maddie Leigh!
Maddie has spent most of her life on the west coast. But a childhood of riding horses, fishing, and a deep love of God & the U.S. of A. says she's always been a country girl at heart. Country music speaks to her soul, and she has aspirations to join the ranks of her idols, Carrie Underwood and Martina McBride. And like those country superstars, she aims to use her music to create a positive impact on society.

Nashville VIPs have already taken note of Maddie's unique and powerful sound, which charms with its nods to both the past and the future of the genre.

In 2015, Maddie Leigh won several awards in the West Coast Country Music Association Music Awards, including Female Entertainer of the Year. She has played at Tin Roof in Nashville, The Famous Bluebird Cafe in Nashville, Tin Roof San Diego, The Merc in Temecula, The San Diego County Fair, and many other smaller venues throughout Southern California and Nashville.

August of 2017, Maddie opened up for Tucker Beathard and Jason Aldean at the Oregon Jamboree and played at the Willamette Country Music Festival.

Ticket includes a glass of wine (or beer) or two non-alcoholic beverages to attendees under 21 years of age. Children 5 and under do not require a ticket to attend.
Show: June 27, 2019 6pm at Sweet Cheeks Winery